Life Upstairs
Our boarders share colourful and homely dormitories in the main building. They tend to share dormitories with children from their own year group, although sometimes they mix in with adjacent year groups. Time upstairs after the school day is relaxed and reflects the time children would usually spend at home. Children have the opportunity to do crafts, play games, watch a movie, develop imaginative scenes and play in their dorms, as well as chat with the boarding staff, relax over milk and biscuits and share stories about their day. Bedtime follows 15 minutes of quiet reading which helps to promote positive sleep and a restful night.
The Mateys take care of all boarders' laundry, as well as the day children's games kit laundry. Showers are taken daily by both boarders and day children after games, with the Mateys overseeing general hygiene and hair washing.
The School Nurse keeps relevant medical and dietary information for all children during their time at Mowden.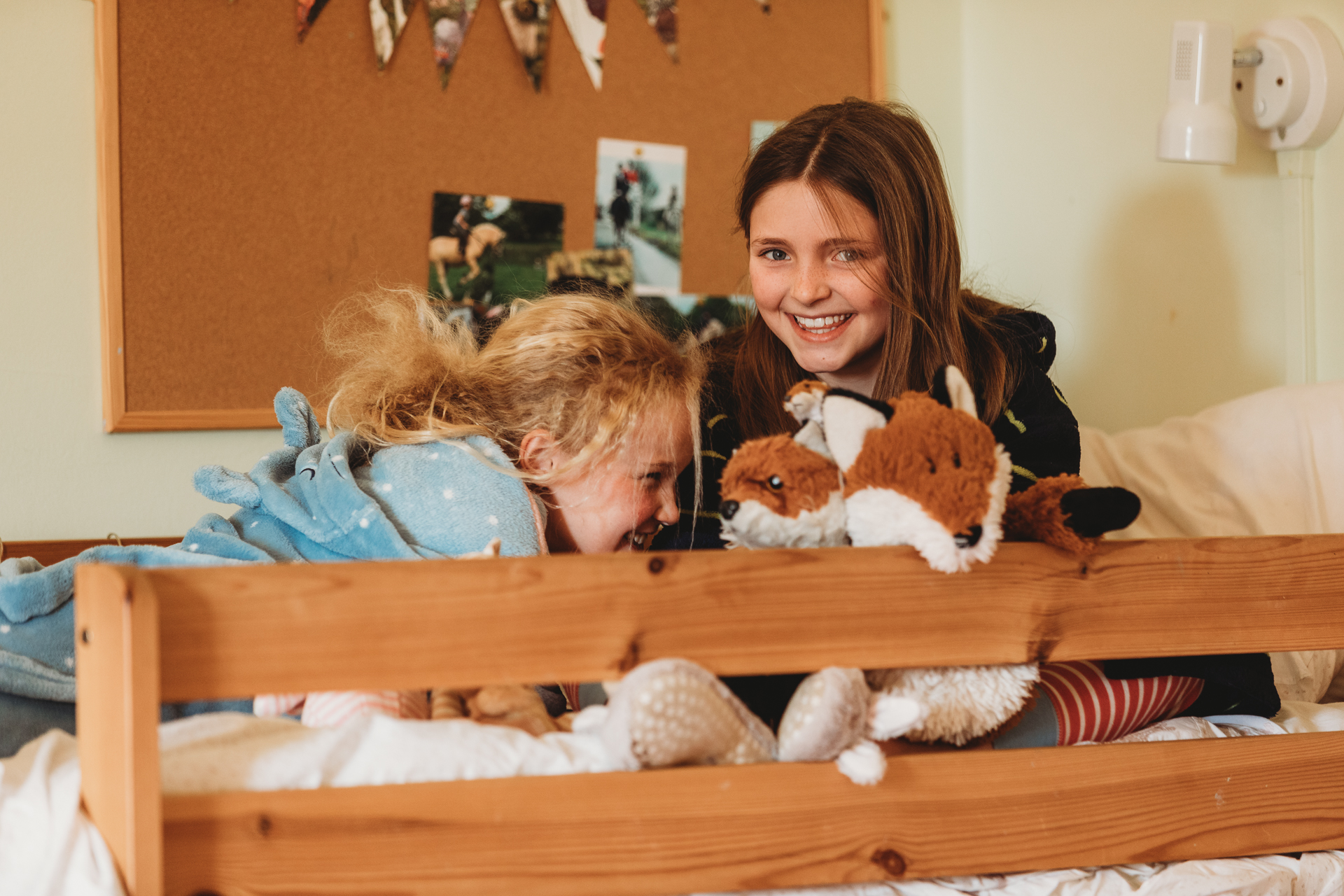 Download a prospectus
Complete the form below and receive a prospectus and further information