Vision, Aims & Values
Mowden Hall's aim is to provide a first class education, in which every child is given the opportunity to achieve his or her potential within a broad range of academic, cultural and sporting pursuits. Above all, we believe that our high ideals, excellent pastoral care and traditional family values help Mowdenians to grow up happily and honourably, with self-respect, confidence and a strong sense of responsibility and consideration for others and the wider community.
Mowden Hall School is a co-educational, non-selective School and is committed to equal treatment for all. We strive to create a diverse and inclusive learning environment so that high quality learning and teaching leads to positive experiences and outcomes for our pupils.
Mowden Hall is committed to maintaining our reputation as a caring, happy and creative school wherein each child is valued and encouraged to maximise all opportunities on offer.
We aim to do this by:
Providing a safe, secure environment
Developing a sense of community in which staff and children respect one another and self-discipline and responsibility are important
Creating, through example, an atmosphere where not only excellence is valued, but also commitment and effort
Working to give children a love of learning and an enquiring mind
Constantly evaluating what we do
Helping children to understand that they have a part to play in the community and the wider environment including their impact upon it
Preparing children for the next stage in their education, and for a successful and happy life in the wider world
Considering the whole child and making provision for intellectual, physical, emotional, social and moral development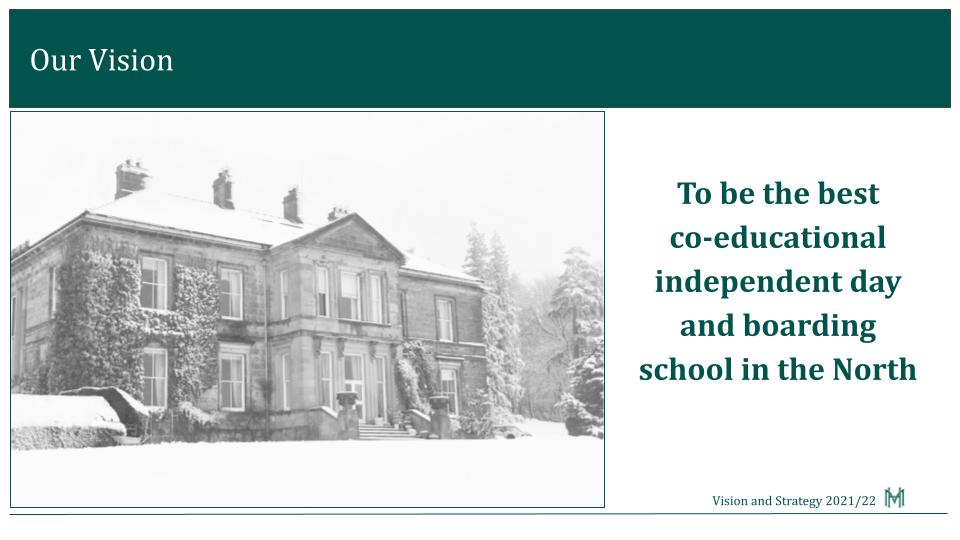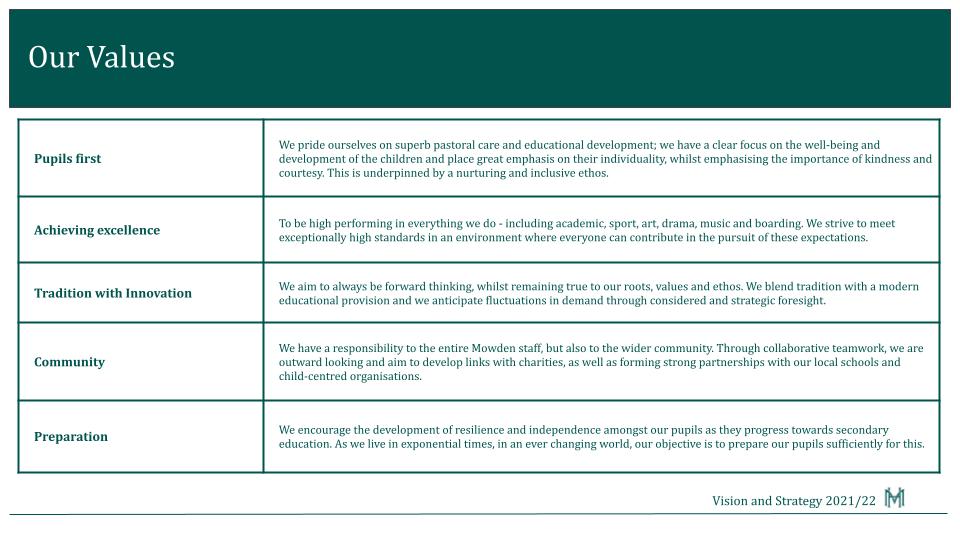 Download a prospectus
Complete the form below and receive a prospectus and further information