Art
Art and Design is important
Here at Mowden we regard Art and Design to be an important and exciting portal for all pupils. We aim to provide an opportunity to develop a set of artistic life skills that are applicable to every stage of life's journey both in the world of work and in the world we live in now and in the future.
Art and Design at Mowden
The Art Department's home is a newly decorated large, airy, organised and well equipped studio in the 'Stable Yard' area of the school. The pupils love and relax into this working environment.
The Head of the Art Department coordinates the subject throughout the school and teaches the children from Year 2 in Pre-Prep through to Year 8.
The Head of Art refreshes and designs all schemes of work annually based on local and national exhibitions. She organises in-house workshops and gallery visits linked to the pupil's projects for all year groups travelling as far as London and Scotland. The pupils can then see past and current artists, craftsmen, and designers firsthand. Which in turn, helps influence and develop a strong set of skills, ideas, and techniques developed back in school.
All pupils have the opportunity to study and experience drawing, painting, collage, mixed media, printing, clay, sculpture, graphics, illustration, photography, digital media, and textiles. To accommodate some of these disciplines the department has its own i-pads, Chromebooks, sewing machines, printing press, and pottery kiln.
To enhance the ceramic work a specialist potter visits the school and runs clubs for both the Pre- Prep, and Prep School children.
In addition to these clubs there are Art and Graphics clubs on Tuesday and Wednesday afternoon, and 'Art Extra' on Monday evenings.
The Art room also has an open door policy, available to all during lunch times and after school. Everyone is welcome and the emphasis is definitely placed on excitement and enjoyment of the subject!
There are plenty of competitions every term (and some holiday ones too!) where children can win some fantastic prizes and earn points for their House.
For those children who are gifted and talented, and have a desire to pursue the subject at a higher level, there is an Art Programme in place to support their development. This consists of extra, dedicated Art Room time, and regular workshops run by specialist artists and designers.
Art Exhibition 2022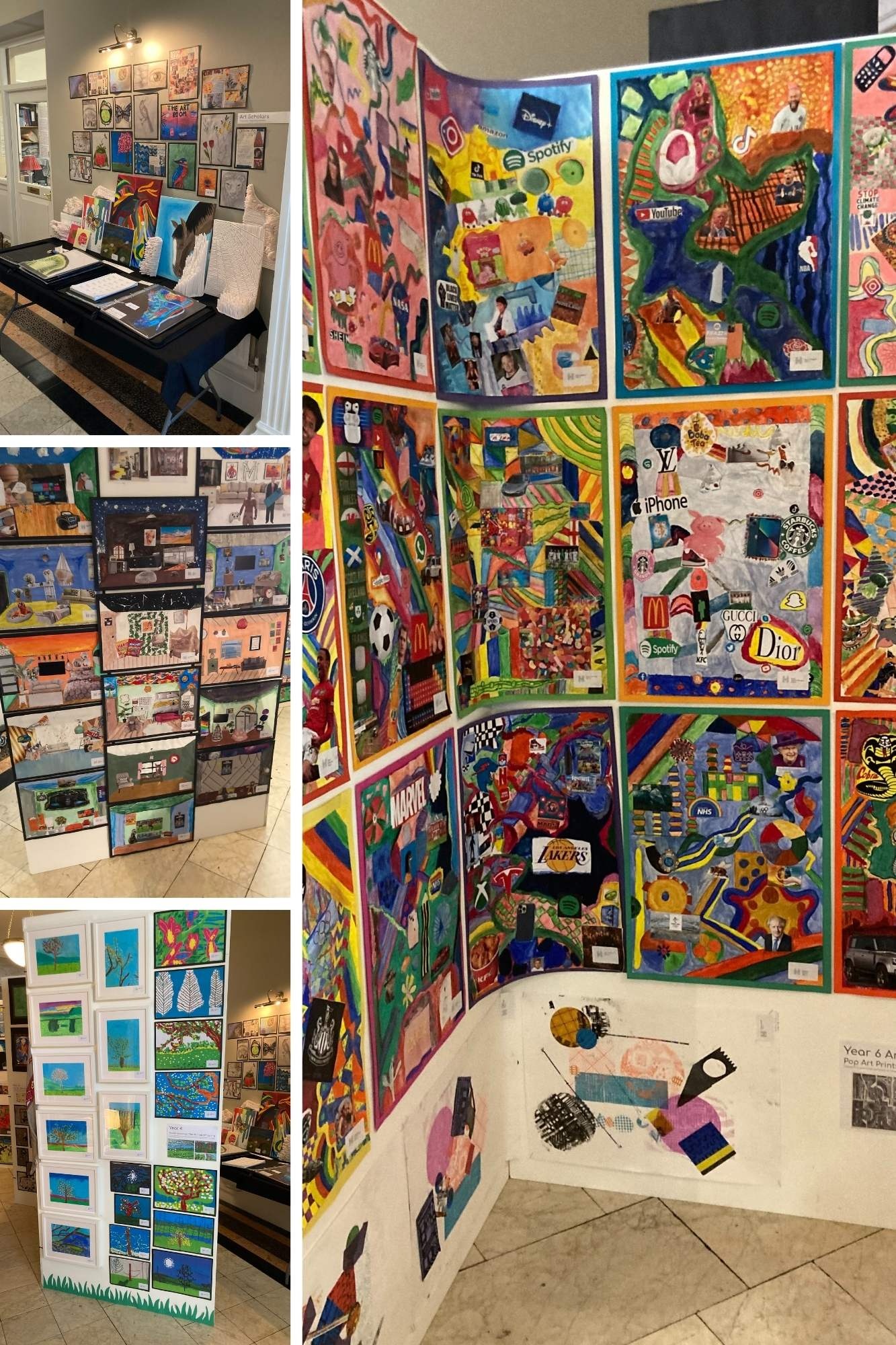 Download a prospectus
Complete the form below and receive a prospectus and further information