A Typical Day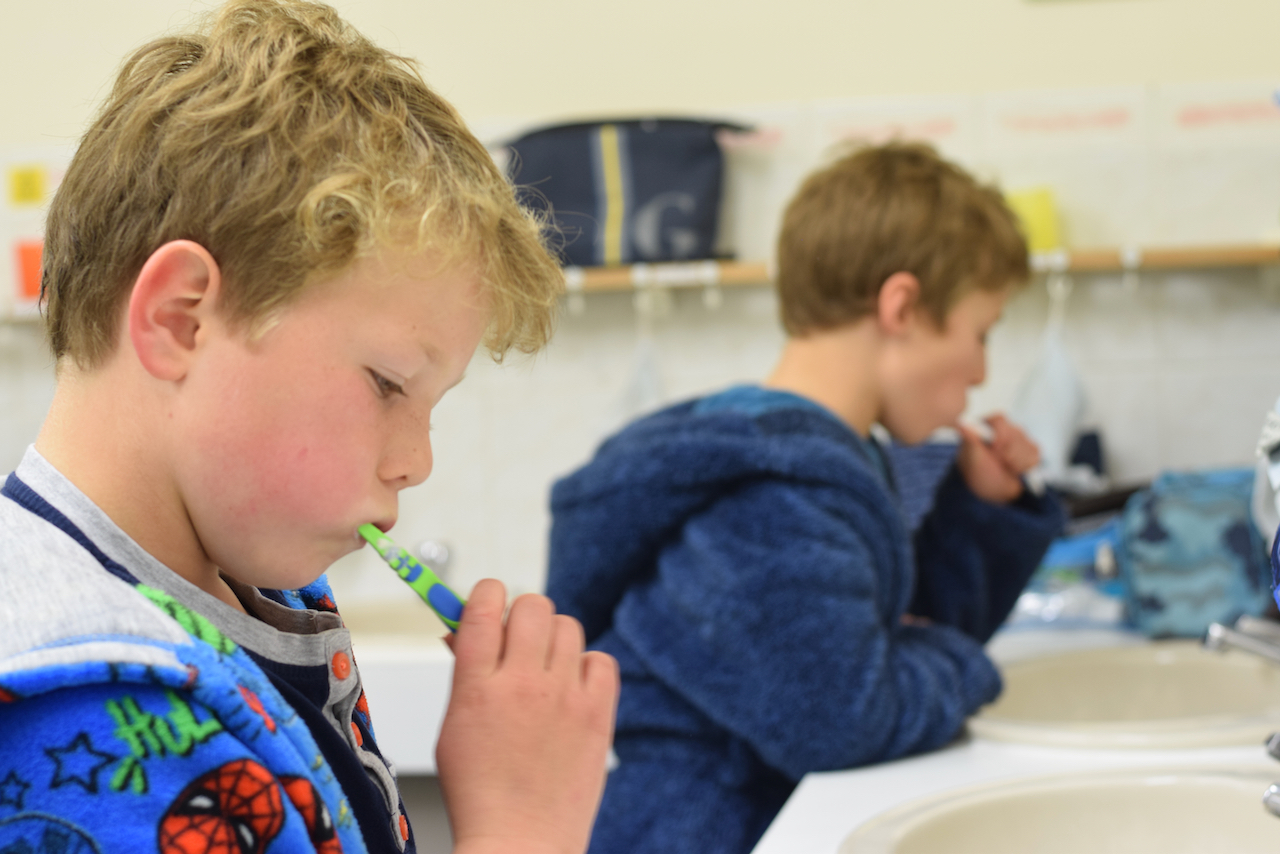 "Thanks to Mowden Hall School we can sleep easy in our beds during term time safe in the knowledge that our three children are having a ball as well as being stretched to their limits academically. The school really does put the children at the centre of all it does, it is an extremely happy, fun, energetic, hard working and busy environment where children are able to really flourish as children. The challenge for us is to be able to keep up the entertainment in the holidays!"
- Parent
A taste of boarding at Mowden
Mowden's boarding culture is at the heart of the holistic education we offer all our pupils. Irrespective of whether your child boards, and many choose to as they progress through the school, he or she will benefit tremendously from the boarding culture. There is no substitute for an extended day in affording your child time and space to explore his or her unique combination of passions and interests outside the classroom. This, in turn, greatly strengthens confidence within the classroom.
Many staff members live on-site, generously investing as much time as your child requires. As such, they will know your child holistically in a way that isn't possible in a typical day school. In this way, mutual respect is born. Most importantly of all, though, is the community that a boarding culture creates. By living, working and sharing life's inevitable ups and downs on one beautiful, spacious site, both staff and children become fiercely loyal to the community. It is this loyalty that makes staff go the extra mile for their students and students commit to being the best they can be for their teachers, friends and school.
A typical Boarder's day is detailed below.
Boarders Daily Routine: (Monday to Saturday)
| Time | Activity |
| --- | --- |
| 7.0 am | Wake Up |
| 7.30 am | Breakfast |
| 8.20 am | Registration |
| 8.30 am | Assembly |
| 8.55 am | First Lesson |
Boarders' Evening Routine: (Monday to Saturday)
Boarders' Evening Routine: (Monday to Saturday)
| Time | Activity |
| --- | --- |
| 6.15 pm | Supper |
| 7.30 pm | Bell to Go Upstairs Year 3, 4 & 5 |
| 7.45 pm | Bell to Go Upstairs Year 6 |
| 8.00 pm | Bell to Go Upstairs Year 7 |
| 8.15 pm | Bell to Go Upstairs Year 8 |
| 8.15 pm | Lights Out for Years 4 & 5 |
| 8.30 pm | Lights Out for Year 6 |
| 8.45 pm | Lights Out for Year 7 |
| 9.00 pm | Lights Out for Year 8 |
Boarders Daily Routine: (Sunday)
| Time | Activity |
| --- | --- |
| 8.00 am | Wake Up |
| 9.00 am | Breakfast |
| 10.00 am | Free Time, Quiet Reading, Activities |
| 11.00 am | Free Time, Activities and Trips |
| 1.00 pm | Lunch |
| 2.00 pm | Activities and Trips |
Boarders Evening Routine: (Sunday)
| Time | Activity |
| --- | --- |
| 5.30 pm | Showers |
| 6.00 pm | Supper, Movies and Free Time |
| 8.00 pm | Bedtime Routine |
| 9.00 pm | Lights Out |
Download a prospectus
Complete the form below and receive a prospectus and further information