Drama
Drama at Mowden is a vibrant and intrinsic part of the life and ethos of the School.
All children have regular access to Drama lessons that are appropriate to their age and stage of development. Whilst working closely with English in some areas, Drama should be looked on not only as an independent and vital subject area but also as an important link with cross curricular activity within the School. The Drama scheme of work at Mowden begins in Reception and runs through until Year 8.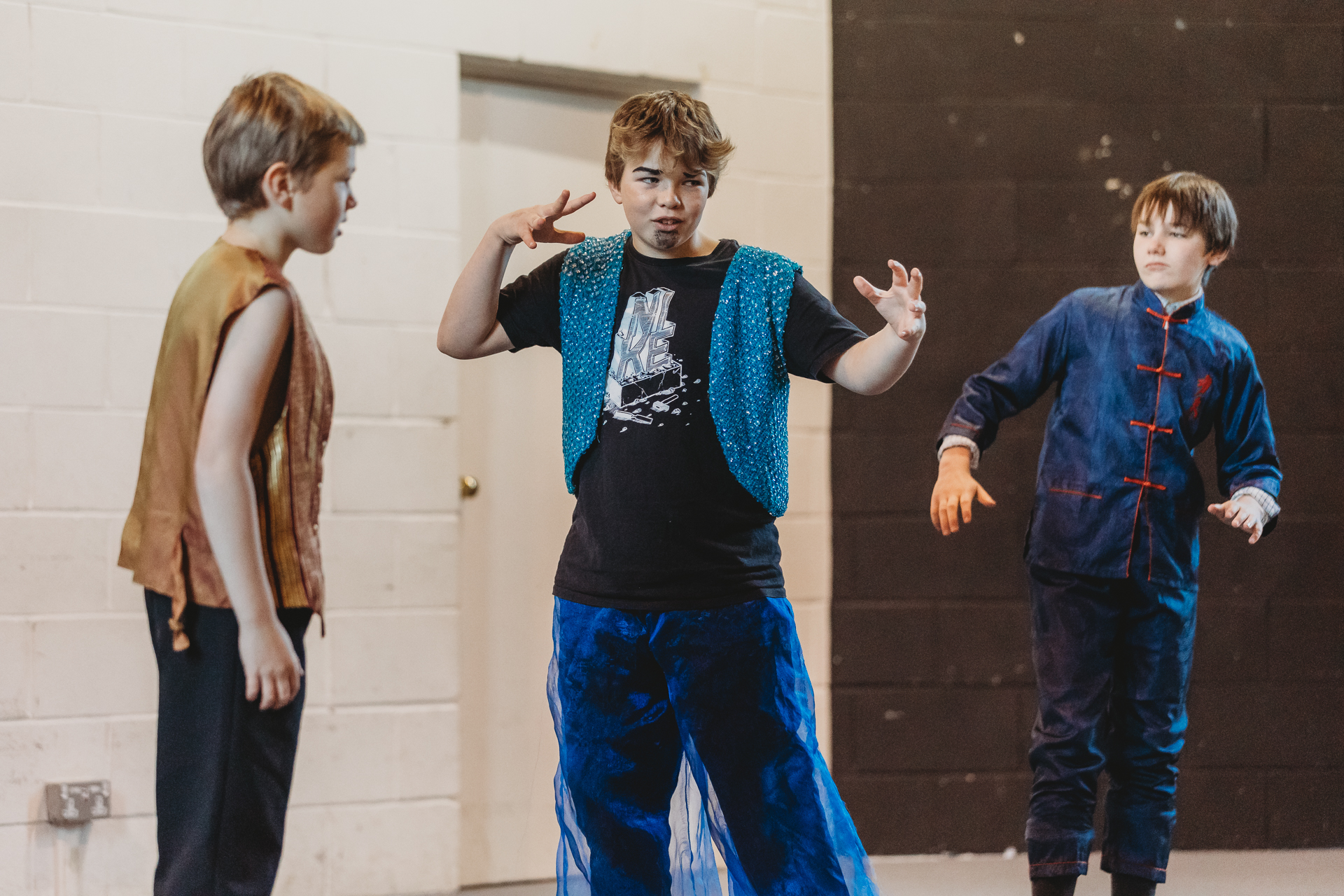 Drama is expected to make a significant contribution to life at Mowden and there is a commitment to provide access for all, with each child in the School performing at least once a year on the stage as well as attending Drama lessons and taking part in assemblies and creative workshops. The curriculum is designed to ensure there are ample opportunities for students to present their work, both scripted and improvised, to a wider audience including parents, peers and staff, thereby allowing opportunities for others to take part in and/or witness the creative responses the pupils make. This provides a stimulating and creative environment where 'something is always happening' around the School, allowing the children to see and understand the relevance that Drama can have for their personal development.
Our aim at Mowden is to promote a wide-ranging understanding of theatre and performance and to enable students to make critical, interpretative and creative judgements about the work they encounter. A purpose-built theatre enables the children to learn about all aspects of staging plays and each class, from Nursery through to Year 8, develops its own production during the year. Scripts are often original works written by Mowden staff (and children) to complement study programmes in specific subjects, for example Classical Studies. Most plays are accompanied by a musical score written for the production and many children form part of the orchestra.
From an early stage, children become accustomed to public speaking, as reading reports and prayers in Assemblies are a way of life.
Download a prospectus
Complete the form below and receive a prospectus and further information